Meet RTD's experienced and dedicated Leadership Team.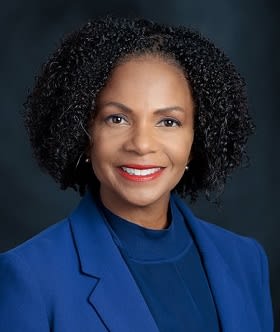 Debra A. Johnson
Chief Executive Officer
Debra A. Johnson is a person in the people business, a transit executive guided by the knowledge that her decision-making has direct bearing on the public's ability to make connections that benefit their lives. Johnson was selected as General Manager and CEO of Denver's Regional Transportation District (RTD) by the agency's Board of Directors on Aug. 25, 2020. She is the first woman to lead the agency in its 52-year history.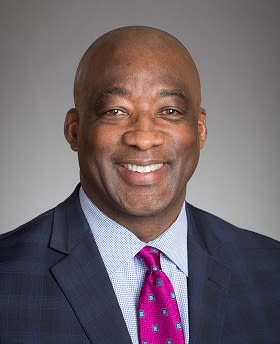 Michael Ford
Chief Operations Officer
Michael Ford joined RTD on January 29, 2018, when he was appointed to the newly created position of Chief Operations Office, as the first time executive at RTD to lead all transportation modes and supporting activities. As the Chief Operations Officer he directs the activities of Bus Operations, Rail Operations, ADA Paratransit Services, and Service Planning and Development.
Ford began his transit career early, while in college, starting as a janitor for Greyhound and moving into Greyhound Operations management shortly after earning his BA in Sociology and Philosophy from Pacific University in Pacific Grove, Oregon. While working for Greyhound, rapidly progressing to Greyhound Area General Manager for Eastern Washington, Idaho, and Montana, he completed his MBA from City University in Seattle.
Ford brings a lifetime commitment to regional, local, and individual mobility with more than 40 years of experience in public and private transportation that includes properties from the Northwest to the Midwest; providing service through multiple transportation modes including, but not limited to, light rail, streetcar, fixed route service, ADA, specialized shuttles and commuter rail. Ford's innovative approaches to service delivery and commitment to mobility for all citizens have been instrumental in achieving success leading transportation organizations in the NW, California, and Michigan. Ford has served as chief executive officer, chief operating officer, and general manager delivering access to transportation through varied transit modes. While CEO for the Ann Arbor Transportation Authority, the organization garnered national attention for the fourth highest growth in ridership; launching new services and securing new funding with overwhelming community and voter support.
Ford's energy and passion for service, community and collaboration has secured the success of enhanced and beneficial changes to mobility, effective public-private partnerships, and widespread business and community support.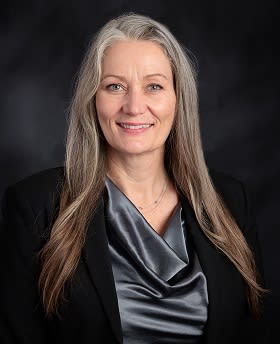 Charlene Polege
Chief People Officer
Charlene Polege was named RTD's Chief People Officer in December 2022. As a values-driven and servant leader, Polege has spent the last 20 years helping unlock the full potential of talented individuals in mission-driven organizations by developing, supporting, and nurturing an engaging and resilient organizational culture through an organization's shared purpose and aligned value systems.
Prior to joining RTD, Polege provided executive human resources leadership to Canada's largest online comprehensive academic research university, where she was responsible for overall strategic HR planning, organizational development, culture and engagement, total rewards, employee and labor relations, and HR service provision in an efficient, productive, inclusive, respectful, and sustainable manner. Polege also has extensive experience in the private sector, serving as the Vice President Human Resources/Privacy Officer for a leading hospitality organization with more than 3,500 employees.
Polege holds a graduate degree from Royal Roads University, receiving a Master of Arts (MA) with a concentration in Conflict Analysis and Management and a Certification in Executive Coaching (CEC). She also holds a Certified Senior Professional (SHRM-CSP) designation from the Society of Human Resources Management and a Diversity and Inclusion Certificate for HR from Cornell University.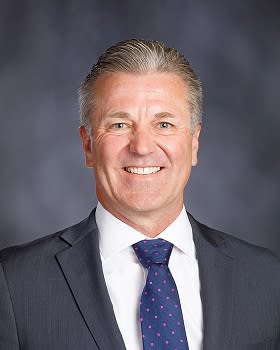 Doug MacLeod
Chief Financial Officer
Doug MacLeod was appointed as the Chief Financial Officer in April 2021. MacLeod has 32 years of experience in finance and accounting in both the private and public sector, and he began his career with RTD in 2010. MacLeod has an undergraduate degree in Accounting from Fort Lewis College and an MBA in Finance and Accounting from Regis University. He also has an active Certified Public Accountant license with the State of Colorado.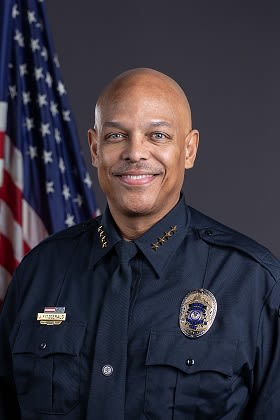 Joel Fitzgerald
Chief of Police and Emergency Management
Dr. Joel Fitzgerald, Sr., joined RTD in August 2022 as the Chief of Police and Emergency Management. In his role at the agency, Fitzgerald leads the agency's efforts to support the personal safety and security of customers and employees. Prior to RTD, Fitzgerald served as the Chief of Police in Fort Worth, Texas; Missouri City, Texas; Waterloo, Iowa; and Allentown, Pennsylvania. In each of the four positions, Fitzgerald was the first African American to serve in that rank in the history of each organization.
Fitzgerald was born in Philadelphia, Pennsylvania, and holds a Bachelor of Arts degree in Liberal Arts from Villanova University, a Masters of Business Administration degree from Eastern University, and a Ph.D. in Business Administration from Northcentral University. Fitzgerald is also a graduate of Harvard University Senior Executives in State and Local Government, the FBI National Academy-National Executive Institute, Northwestern University School of Police Staff and Command, and PERF-Senior Management in Policing program.
In 2019, Fitzgerald was elected a member of the Federal Bureau of Investigation Law Enforcement Executive Development Association Board.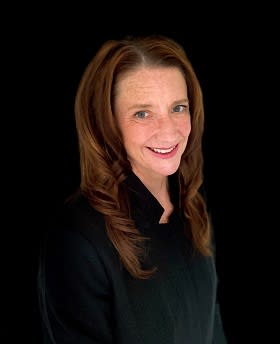 Leah Riley
Chief Administrative Officer
Leah Riley is a transformational leader with extensive experience in a broad range of fields, including performance management, policy analysis, political relationship management, financial stewardship, and strategic planning, and she has demonstrated a keen ability to implement vision and strategy while leading with values and coalescing diverse constituencies. Riley holds bachelor's degrees in political science and professional writing, as well as a master's degree in public administration with a concentration in budgeting and financial analysis from the University of New Mexico.
In her role as Chief Administrative Officer, Riley oversees several divisions and functions within RTD, including Information Technology, Cybersecurity, Safety and Environmental Compliance, Contracting and Procurement, and Civil Rights.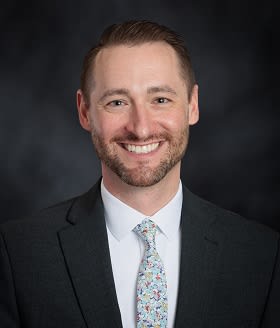 Stuart Summers
Chief Communications and Engagement Officer
Stuart Summers oversees all strategic communications, media and public relations, marketing, customer engagement, and community outreach at RTD. He was named the Chief Communications and Engagement Officer in 2022 and is specifically tasked with enhancing public perception and overall awareness.
Prior to assuming his role at RTD, Summers was the Associate Vice President for Marketing, Communications, and Strategic Initiatives at Idaho State University. He spent 11 years overseeing the university's marketing and communications, bolstering campus events and traditions, and supporting the institution's strategic priorities. Summers is also a former morning show anchor and reporter for an NBC affiliate in Idaho. Summers spent two years volunteering as an English teacher in Mongolia, where he taught at a career and technical college near the Russian border. In addition to being an English as a Foreign Language (EFL) instructor, he also speaks Mongolian fluently.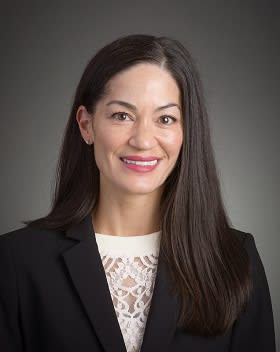 Melanie Snyder
General Counsel
Melanie Snyder was named RTD's General Counsel in June 2020. Snyder has more than 15 years of experience representing a variety of clients in both the public and private sectors. As General Counsel, she advises the General Manager and Chief Executive Officer and elected Board of Directors, and oversees the Legal Services, Risk Management, and Information Governance Management Divisions.
Prior to assuming her role at RTD, Snyder served as Chief Deputy Attorney General and Chief of Staff overseeing the management of the largest law firm in the State of Colorado. In these roles, she oversaw general counsel and transactional advice to all executive and judicial branch agencies, boards and commissions, and statewide elected officials, coordinated legal policy and ethics compliance, and served as intergovernmental liaison. She also oversaw civil investigations and litigation, including coordination with multistate and federal partners, and enforcement of consumer protection, cybersecurity/data privacy, consumer credit, and federal and state antitrust laws. Snyder has significant expertise in business operations and continuity, process improvement, public relations, and community engagement. Prior to joining the Attorney General's Office, Snyder practiced commercial litigation at large and small Denver firms. She received her J.D. from the University of San Diego School of Law and bachelor's degrees in Political Science and Psychology from the University of Arizona.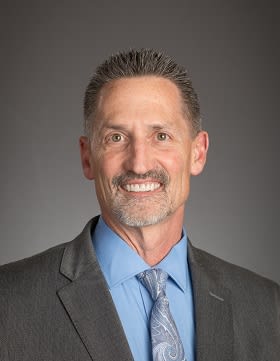 Dave Jensen
Assistant General Manager, Rail Operations
Dave Jensen is a rail professional with more than 36 years of rail and executive-level management experience. He is responsible for managing all aspects of RTD's rail operations, including both Commuter Rail and Light Rail. Jensen began his management career in 1989 and has extensive experience overseeing all levels of a passenger railroad agency.
Jensen has provided consultation and assistance to numerous transit agencies in the United States and internationally, including agencies in Hong Kong, Canada, Argentina, Utah, California, Texas, Virginia, and Washington, D.C. He also has experience participating in numerous peer reviews for the American Public Transportation Association (APTA). Jensen has consulted streetcar new start agencies in Kansas City, Cincinnati, and Detroit. He is recognized as a subject-matter expert in the field of railroad operations and has testified in numerous court cases as an expert witness in California and Colorado. His expertise most specifically relates to the rules, policies, procedures, and training of rail operations.
Brian Welch
Acting Assistant General Manager, Planning
Brian Welch has decades of evaluated multi-modal transportation planning experience, including more than 12 years with the Regional Transportation District, 12 years of public sector service with Danville, California, and 11 years with Fehr & Peers in both California and Colorado. His career has been characterized by key leadership roles for complex, inter-jurisdictional, high-profile public, and private sector work. Welch's public sector accomplishments include authority and responsibility for the completion and implementation of agency-wide transportation planning and programming efforts.
His private sector work includes project management and direction for millions of dollars of on-time, on-budget, consulting projects, including award-winning efforts in California and Colorado. Recognized for his expertise on the relationship between transportation and the built environment, Welch has authored papers and spoken at professional conferences on a range of topics related to mobility on demand, mobility as a service, bus rapid transit, innovations in transit-oriented, mixed-use development, strategic planning, and organizational leadership.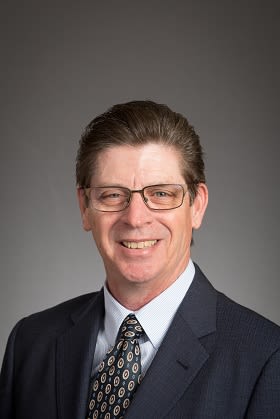 Fred Worthen
Assistant General Manager, Bus Operations
Fred Worthen is the Assistant General Manager, Bus Operations. He began his career nearly four decades ago as a coach operator in Corpus Christi, Texas. Worthen has served in senior leadership roles throughout his career in Texas, Washington, and Colorado. He has an extensive background in operations and planning. Worthen frequently speaks at national conferences on operational improvement, lessons learned and implementing alternative fueled vehicles, and other transit-related topics.