Transit Police

Transit Police
The RTD Transit Police Department operates a complex security model dedicated to providing a safe and secure transit system for our riders, employees and the community. The department is comprised of the chief of police, one deputy chief, one administrative lieutenant, four sergeants, and a team of transit police officers. The department is supported by two 911 dispatch centers operating 24/7, a video investigation unit, and more than 600 contracted police and uniformed security officers. The transit police jurisdiction encompasses nearly 2,400 square miles, operating in eight counties and 40 cities across the Denver Metro region.

Mission
The RTD-PD is committed to service, procedural justice, and the sanctity of human life. Our duty is to preserve and protect the lives, property, and rights of all people in an unbiased manner, to facilitate the legitimacy of law enforcement through Integrity, Honor and Respect.
Sector Map
View the Sector Map Here or at the bottom of this page.
Our Core Values
Passion: Purposeful activities and service above self
Respect: Uncompromising integrity in all interactions; we demonstrate respect in every interaction
Diversity: Honor diverse thoughts, ideas, and people, and leverage diversity when problem solving
Trustworthiness: Professionalism on/off the job; we will be truthful and do what we say, and say what we mean
Collaboration: We seek input and cooperation from stakeholders; all opinions have value
Ownership: We are committed to vigilance in safeguarding stakeholders, evidence-based policing and in training
911 Operations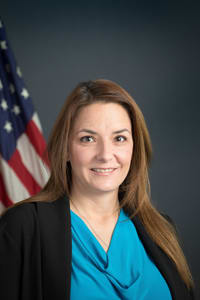 Michelle Lawrence
Manager
Email
Law Enforcement Partners

The Transit Police Department partners with local law enforcement agencies who provide assistance with uniform and plain-clothes patrol, special detail, investigations and behavior detection. Transit Police and agency partners patrol the system daily, assisting customers and enforcing RTD's Code of Conduct and state laws. These partnerships allow for the closest available unit—whether with Transit Police or local law enforcement—to quickly respond to incidents on the system.
RTD thanks our law enforcement partners for helping keep you, and our system, safe.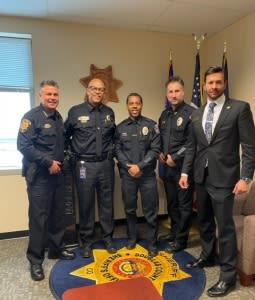 View the RTD Transit Police Sector Map below.