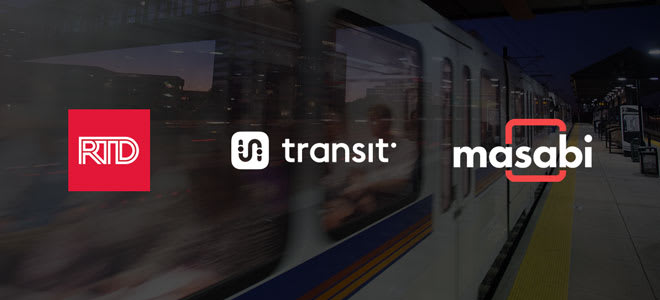 Transit App Collaboration
RTD is committed to finding more ways to streamline getting to your first and last mile destinations. Please check back later for more information.
---
Project Overview
2020 - 2022
Transit is an application that helps users get from Point A to Point B without the use of a single-occupancy vehicle. It provides myriad options for how you can get there be it bus, train, ridesharing, bicycle, or even scooter. Through a new collaboration with RTD and Masabi, Denver travelers can now use the app to identify when the next train or bus is arriving and purchase their to ticket to ride all within the app. This opportunity enables our region's riders to be among the first in the world to plan and pay for trips involving multiple modes of transportation.
Using the App
The Transit app can be downloaded from Google Play or the Apple Store. After downloading to your phone or tablet:
Create your Transit account. You will need to provide your name, email address and credit card information.
From there, you will see a button at the bottom of the home screen that includes RTD's logo and "Buy Ticket." Click on the button to proceed.
The next screen provides available fare options. First select your traveler type and then select the ticket type option from the list that are available to you.
The following screen gives you the option to choose how many of a ticket type you would like to purchase. Choose the desired amount of tickets and click "Select."
Read the disclaimer and then select "Accept" if you agree. Your ticket is then added to your Transit account. You can choose to activate it for an immediate ride or for one later.
If you choose to purchase a ticket and ride later, you can activate it any time within 45 days of purchase. You can either activate a ticket from home screen by clicking on the "Activate" button at the RTD button on the bottom of the screen or by going to your settings and clicking on the RTD button under "My Tickets."
Need assistance? Contact Customer Care at 303-299-6000