Message from our General Manager and CEO
I recognize the value that a high-quality transportation system brings to its community and the region it serves. I, along with the dedicated employees of the Regional Transportation District, am committed to delivering service that both supports the needs of the agency's customers, stakeholders, and community members and enhances the day-to-day lives of residents and visitors across the Denver metro region.
This plan details RTD's aspirations and the steps for attaining goals; it articulates the organization's vision for establishing a valuable partnership with the surrounding community, pursuing customer excellence, becoming a regional employer of choice, and achieving financial success.
I truly believe that this plan will elevate RTD to new heights through a focused pursuit of excellence.
Debra A. Johnson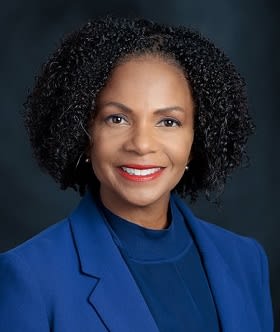 Our Mission, Vison, and Values
Our Mission

We make lives better through connections.
Our Vision

To be the trusted leader in mobility, delivering excellence and value to our customers and community.
Our Values
Passion

We will be purposeful in delivering our work.
Respect

We will demonstrate respect and integrity in our interactions with both our colleagues and community members.
Diversity

We will honor diversity in thought, people, and experience, being receptive to unique ideas and viewpoints to achieve optimal results in problem- solving.
Trustworthiness

We will be forthright in our actions; we will do what we say, when we say we will do it.
Collaboration

We will approach our work in a collaborative manner, seeking and acknowledging valued input from our colleagues and the community.
Ownership

We will commit ourselves to continuous learning and do what it takes to deliver our shared vision.