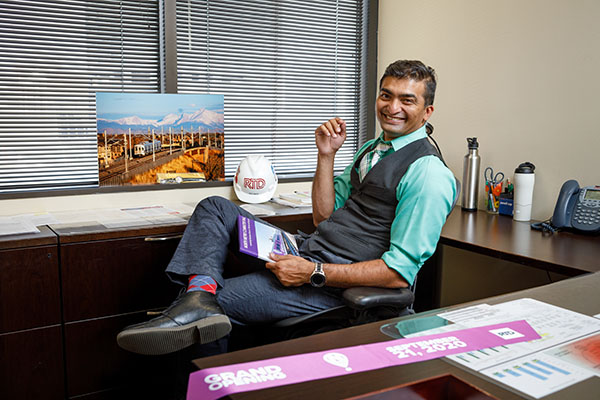 From Communications to Finance to Customer Care, RTD's dynamic Administrative teams oversee and process an enormous amount of information daily in order to support on-the-street service and major capital development across the region. With our training and advancement programs, the sky's the limit for you at RTD. Check out some of our featured opportunities.
Page 1 of 1
Engineering

RTD's talented team of engineers guide transit capital improvement projects throughout the region. From site planning to structural analysis, construction to quality insurance, our professionals influence every inch of our system.

HR, Legal and Administrative

We have a wide array of opportunities across our agency for professionals in a multitude of departments. Whether you're in HR, Legal, Finance, Planning, Risk Management, Safety, or any other discipline, find your perfect fit right here.