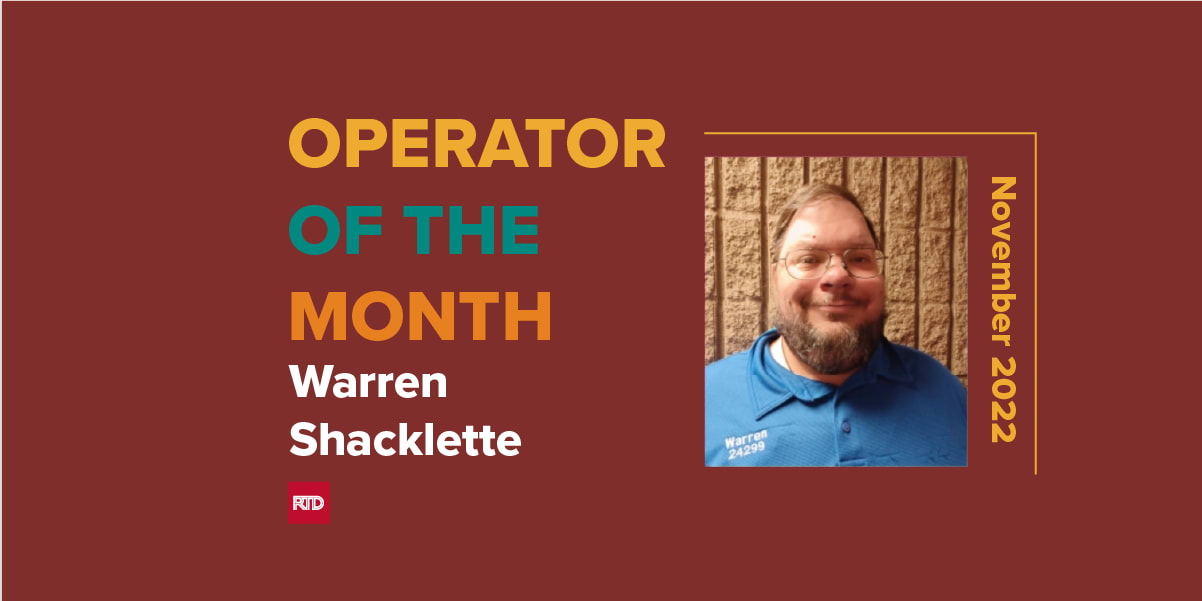 Warren Shacklette - November 2022 Operator of the Month
November 2022: Warren Shacklette
Operator of the Month Q&A
How long have you driven for RTD? Have you always been a bus driver?
I started working my Training with RTD in October 2021 as a light rail operator and moved over to the buses in March of 2022.
What were you in a previous life?
I have done many different jobs my last before starting with RTD was working as a Help Desk Support for IBM.
What do you like best about your job?
I enjoy the many aspects that come with the job from interaction with my fellow drivers and passengers.
If you could listen to music while working, what type would you choose?
I'm a fan of most all music but mainly listen to the 80's and 90's but on the bus I would have Jimmy Buffet playing.
If you could deck out your bus, what style would it be?
I really don't think I would do much of anything.
If you could change your uniform color, what color would you prefer?
The colors we have and most of the colors I wear normally but I would add Orange or Purple.
What type of service would you drive if given the choice? What is your favorite service to drive or operate?
I'm still new so I haven't really done that many services so right now they are all new and enjoyable to me.