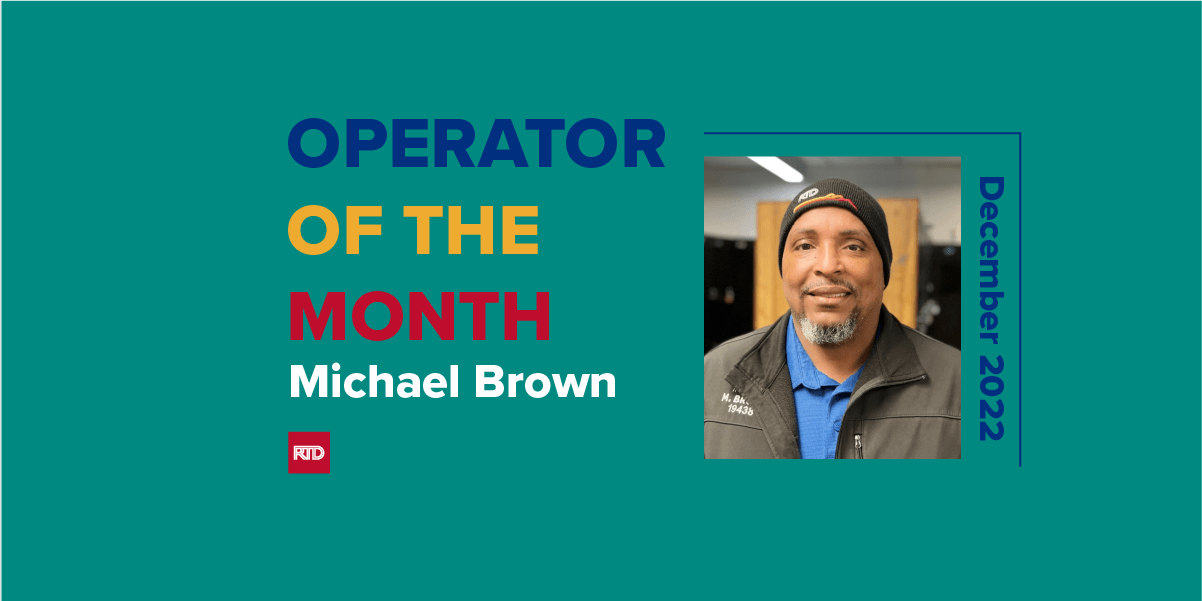 Michael Brown - December 2022 Operator of the Month
December 2022: Michael Brown
How long have you driven for RTD? Have you always been a bus driver?
I've been driving for RTD for 13 years and I have always been a bus driver.
What were you in a previous life?
I was a truck driver.
What do you like best about your job?
I like the Colorado Workers Management.
If you could listen to music while working, what type would you choose?
I would have jazz playing.
If you could deck out your bus, what style would it be?
I would cover it with musical notes.
If you could change your uniform color, what color would you prefer?
Black and gold.
What type of service would you drive if given the choice? What is your favorite service to drive or operate?
I would choose Airport, but my favorite service to drive is the Free Metro.