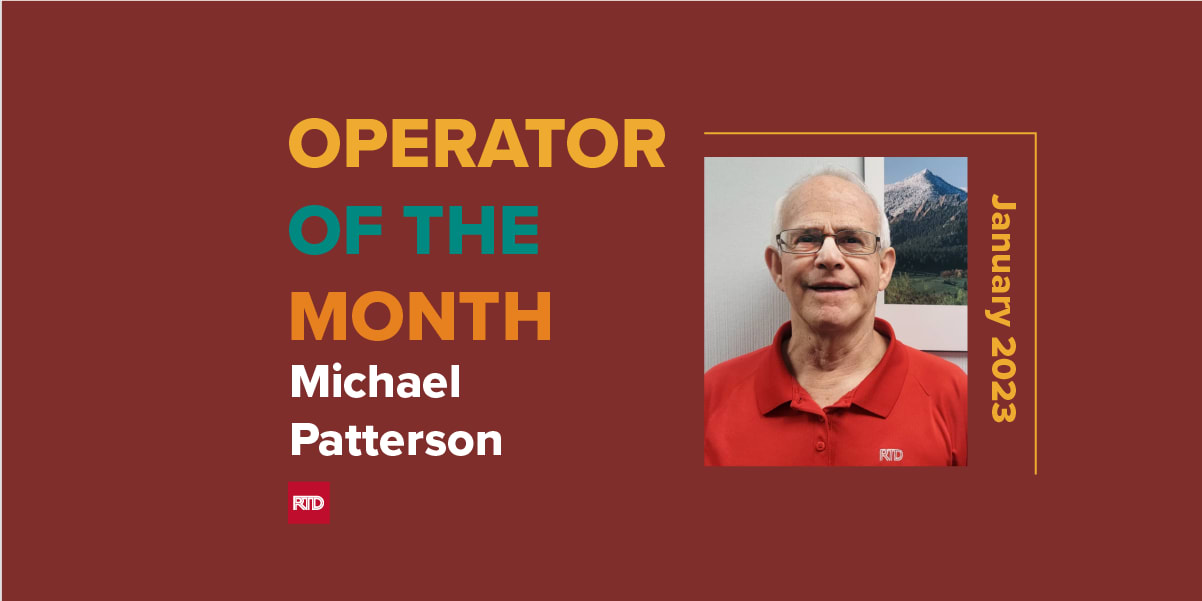 Michael Patterson - January 2023 Operator of the Month
January 2023: Michael Patterson
How long have you driven for RTD? Have you always been a bus driver?
I've been driving for RTD since August 1, 2022. I haven't always been a bus driver.
What were you in a previous life?
I was a freight forklift operator.
What do you like best about your job?
I like the people, driving, and scenery.
If you could listen to music while working, what type would you choose?
I would have country rock like the Eagles and Pink Floyd.
If you could deck out your bus, what style would it be?
I would deck it out hippie style.
If you could change your uniform color, what color would you prefer?
Light blue- Coast Guard colors.
What type of service would you drive if given the choice? What is your favorite service to drive or operate?
I would choose local routes 204 or 206. The FF1 or AB is also amazing.