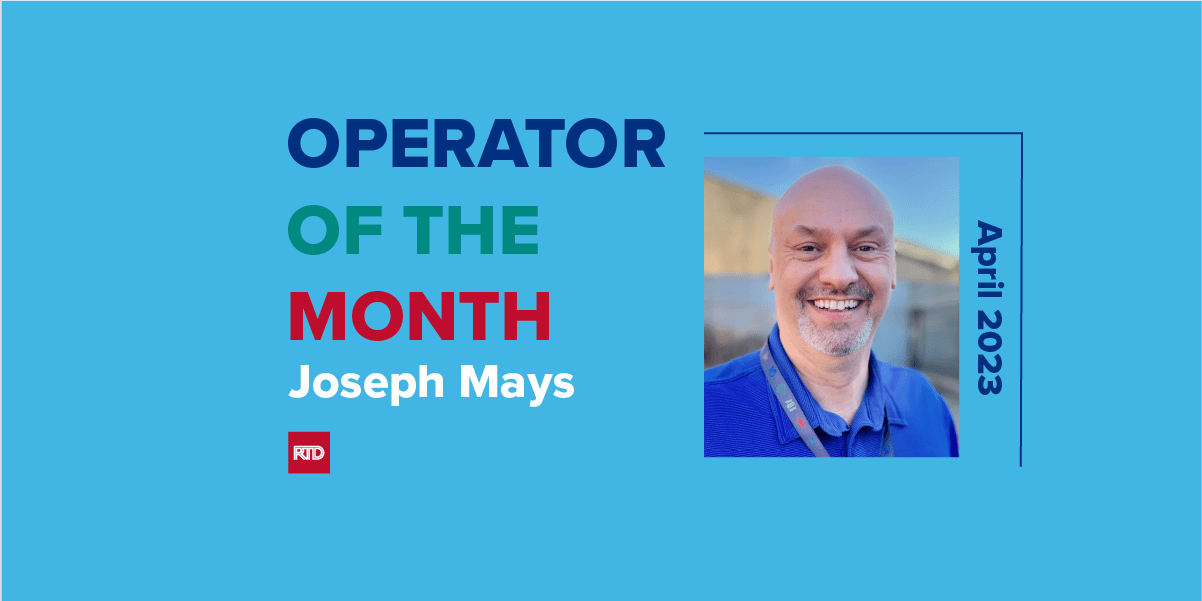 Joseph Mays - April 2023 Operator of the Month
April 2023: Joseph Mays
What were you in a previous life?
A Gladiator. I like to battle.
What do you like best about your job?
Being around the people I provide service for.
If you could listen to music while working, what type would you choose?
I would enjoy listening to Country/Western.
If you could deck out your bus, what style would it be?
I would decorate my bus in a Western motif with fishing gear.
If you could change your uniform color, what color would you prefer?
All black would be my preferred color.
What type of service would you drive if given the choice? What is your favorite service to drive or operate?
Any route using the Coach buses. I love Colfax. I enjoy providing service to our customers with disabilities.