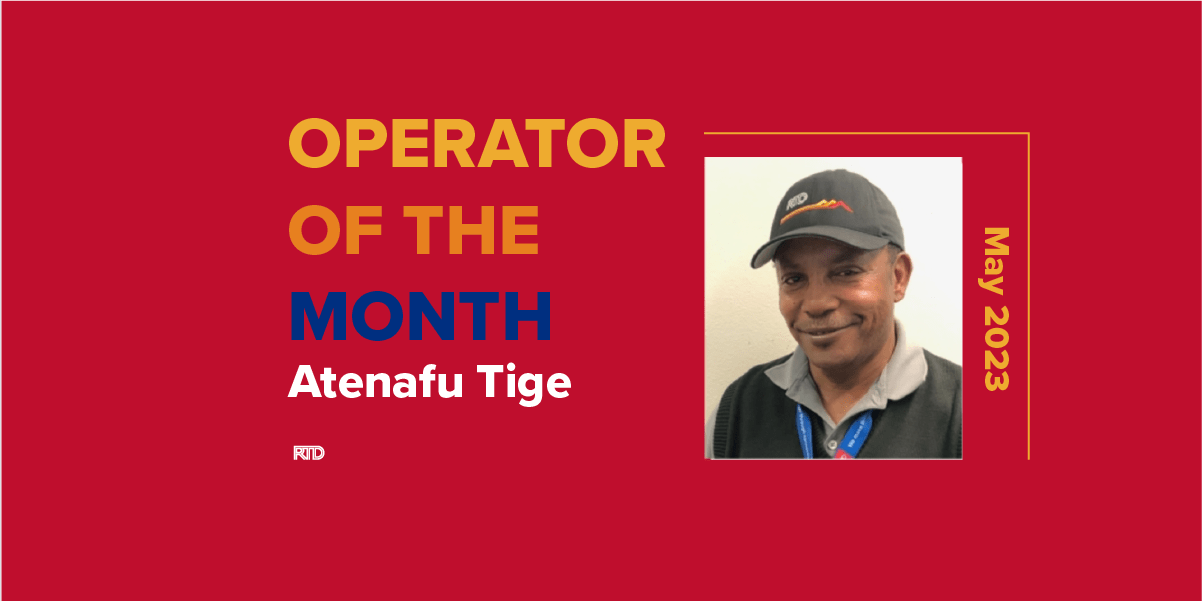 Atenafu Tige - May 2023 Operator of the Month
May 2023: Atenafu Tige
Hero RTD operator pulls accident victim from smoldering car, notifies 911, waits for firefighter/paramedics to arrive - continues on route.
Operator of the Month Q&A
What were you in a previous life?
Helping people; transporting people on the DUS airport shuttle.
What do you like best about your job?
Meeting different people from different cultures and having the opportunity to provide excellent customer service.
If you could listen to music while working, what type would you choose?
I would enjoy listening to gospel music.
If you could deck out your bus, what style would it be?
Christianity themed; people caring and helping one another.
If you could change your uniform color, what color would you prefer?
All blue would be my choice.
What type of service would you drive if given the choice? What is your favorite service to drive or operate?
I enjoy long runs where I get to meet professional people and students. My favorite service to drive is Route 153.
Image Gallery