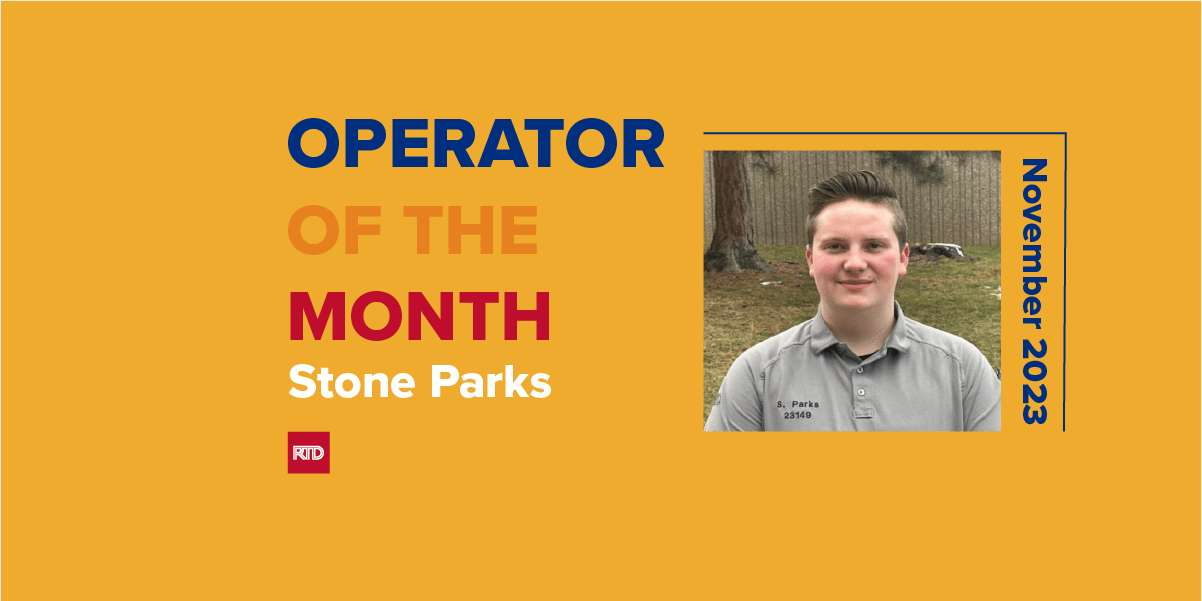 Stone Parks - November 2023
November 2023: Stone Parks
Operator of the Month Q&A
How long have you driven for RTD? Have you always been a bus driver?
I started with RTD in January of 2019. Prior to being a bus driver, I was in retail management.
What were you in a previous life?
I was probably a pirate.
What do you like best about your job?
I love working with the community and being then who was able to get them to their destination safely.
If you could listen to music while working, what type would you choose?
That's hard to say... my taste in music changes by the day, but if I had to pick one genre, it'd be country.
If you could deck out your bus, what style would it be?
I would deck my bus out with a boho/western aesthetic.
If you could change your uniform color, what color would you prefer?
I would choose a grey/black uniform with purple stitching.
What type of service would you drive if given the choice?
Special services such as the Senior Ride and Broncos Ride have always been my favorite.