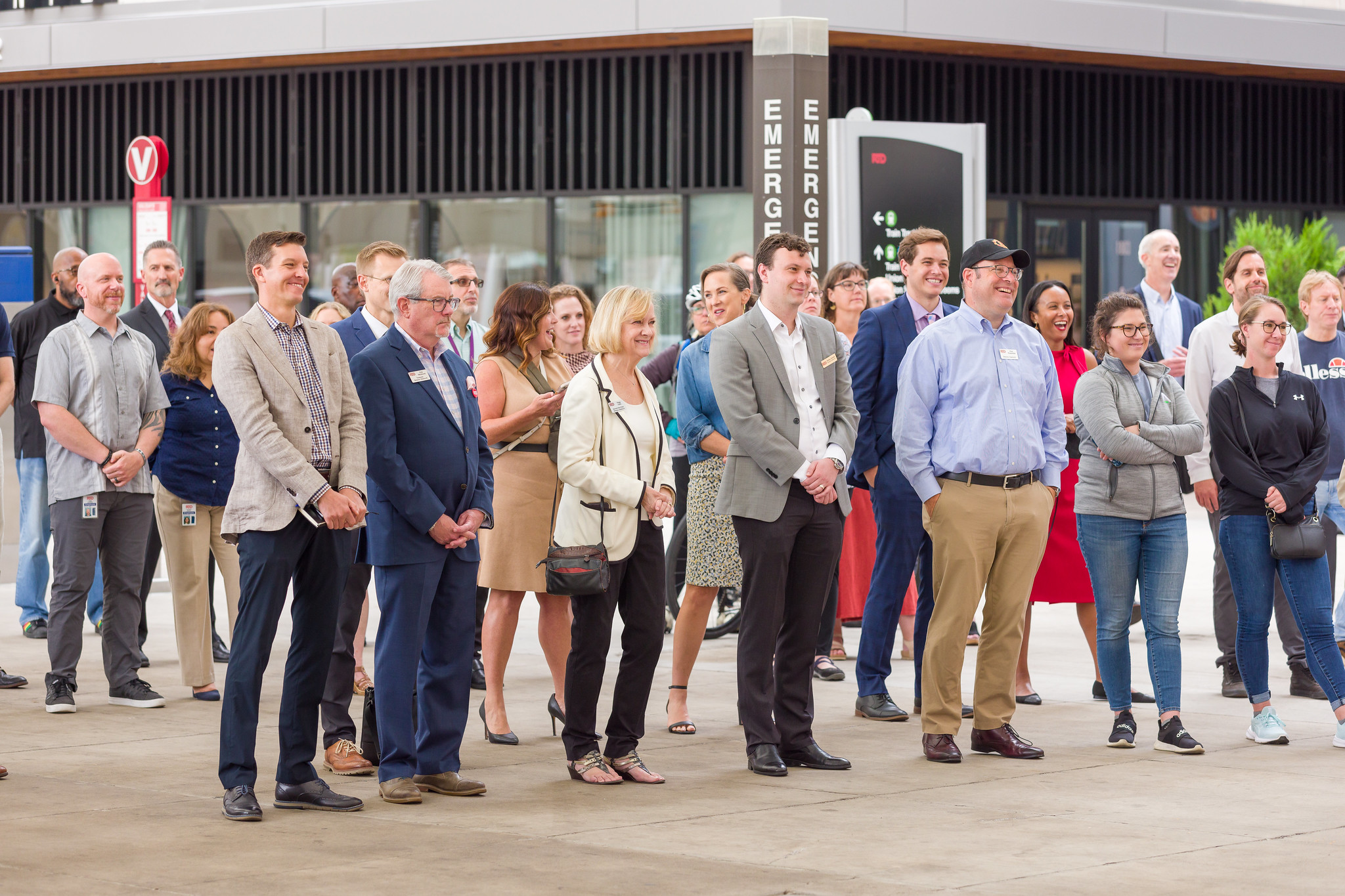 Reap the Benefits of RTD's Corporate Partnership Program
The Regional Transportation District keeps Denver moving by making lives better through connections. As such, RTD offers a unique, holistic, customized marketing opportunity through its Corporate Partnership Program. This program is designed to select well-established companies to partner with a wide range of advertising assets.
Through this program, RTD seeks long-term partnerships that provide value and benefits for both parties. Strategic partnership opportunities are customized to meet specific requirements and business generation including naming rights, branding, advertising, communication, promotions, and online visibility.
Bringing Together RTD, Companies and the Community
RTD's corporate partnership program provides benefits for RTD, companies, and the community. The program provides companies with an innovative marketing platform while generating daily brand recognition. It also develops a continued sense of community and commitment to the growth of the metro area and its public transportation system.
These partnerships strengthen RTD's financial health including generating funds for possible service expansion and better maintained facilities while also providing quality and affordable public transportation.
Partnership Opportunities
RTD is offering the opportunity for companies to become an official partner of RTD owned and operated assets. Partnership opportunities may consist of holistic packages that combine rights and benefits such as category exclusivity, naming rights, advertising, signage, collateral material, online visibility, and onsite rights. Examples of partnership opportunities are noted below.
Light Rail Line/Station Partner
Free MallRide Partner
Park-n-Ride Partner
SkyRide Partner
FlexRide Partner
SeniorRide Partner
Access-a-Ride Partner
Commuter Rail Partner
Bus Route Partner
Contact us About Becoming a Partner
Please contact Adrian Mabry for any sales-related questions about the RTD Corporate Partnership Program:
Adrian Mabry, Manager, Projects and Contracts
303-299-2491
[email protected]
Become a Corporate Partner
At RTD, our Vision is "To be the trusted leader in mobility, delivering excellence and value to our customers and community. Learn more about RTD's priorities.
Based on consumer-based market research performed by National Service Research in the Denver Metro Area
Fill out our form here.