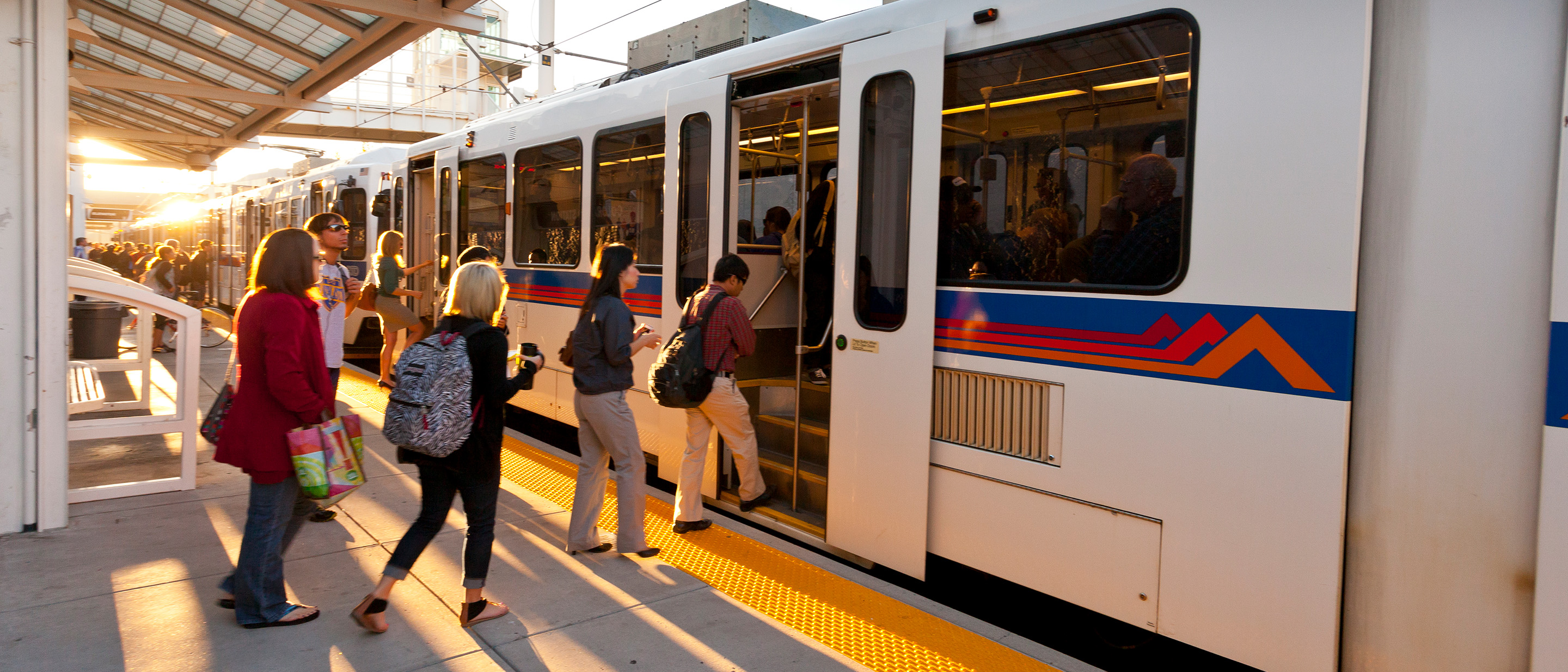 LiVE
An income-based fare discount program.
2020 and 2021 Ticket Book Use Extension
LiVE customers can continue to use 2020 and 2021 LiVE Ticket Books through the end of 2023. No exchanges required!
What can LiVE Do For You?
RTD's LiVE program helps you get to all the places you need to go. By enrolling in LiVE, you will receive a 40% discount on fares throughout the RTD service area.
The LiVE application is available on the Colorado State benefits site, PEAK, or by apply by phone.
LiVE fare products
Once enrolled in the program, you can pay your fare with the RTD MyRide app, new MyRide card, or paper or mobile 10-Ride Ticket Books. LiVE tickets are also available for purchase in the Transit, and Uber apps.
LiVE Fare Products

| | Local | Regional | Airport |
| --- | --- | --- | --- |
| 3-Hour Pass - MyRide Smart Card | $1.80 | $3.15 | $6.30 |
| 3-Hour Pass - Mobile Ticketing apps | $1.80 | $3.15 | $6.30 |
| 10-Ride Ticket Book (Mobile and Paper) | $18.00 | $31.50 | *Upgrade required |
| Day Pass - Mobile Ticketing apps | $3.60 | $6.30 | Included in Regional Day Pass |
*You can pay the additional/upgraded fare for a trip to or from the airport on the bus (exact change required) or at a ticket vending machine at a rail station or platform.
How Do I Qualify?
Be between the ages of 20 and 64
RTD offers other discounts for those outside this age range and for individuals with disabilities. You can only use one RTD discount at a time.
Be at or below 185% Federal Poverty Level
As of April 2023, this means a monthly gross household/family income as follows, based on the number of household members (x): 2,248 (1); $3,040 (2); $3,833 (3); $4,625 (4); $5,417 (5); $6,210 (6).
Members of your household include individuals who are on the same tax return. If you do not file taxes and are not on someone else's return, the members of your household include your spouse and your children who live with you.
Provide a valid address for your eligibility card
If you need help, you can ask a service agency if you can use their mailing address. If you don't provide a mailing address, your card will be sent to your county's main human services office.
Live in the RTD service area
Visit our system map for area boundaries.
Supply gross household income verification
You will need to upload supporting documents verifying gross income (pay stubs, letters from employers, benefit award letters, or other documents showing gross income) for each adult in the household.
Provide a recent photo
Upload a clear, close-up, full-color image of yourself on a neutral background to be printed on your LiVE identification card. Do not upload a photo of your driver's license or other existing ID card. *If the uploaded photo is not useable, it will cause a delay in receiving your card.
What does a good photo look like?
You will need a photo for each applicant. The photo must be a clear, from the shoulders up, not tilted at an angle and image with a light background to be printed on your eligibility card.
Applying for LiVE is Easy!
Visit the Colorado State benefits site, PEAK, at http://www.colorado.gov/PEAK, or contact Denver Human Services at 720-944-4347.
Apply for yourself and other household members with an account or as a guest.
Enter your application information as prompted on PEAK. If you have an SSN, enter it as it may expedite the application.
Upload a photo for each applicant. If you or other household applicants are not enrolled in Medicaid, SNAP, or Colorado Works, you will also need to upload gross income verification documents. Contact Denver Human Services at the number listed above with any questions about uploading photos or documents.
Receive your LiVE eligibility card in the mail. Use it with your LiVE MyRide card or mobile ticket.
Contact Information
PEAK Technical Support Center
LiVE Eligibility and Applications

Denver Human Services can answer questions, help with applications and photos, or take applications over the phone

Phone: 720-944-4347

Email: [email protected]
RTD LiVE Discount Identification Card
RTD LiVE Fare Products