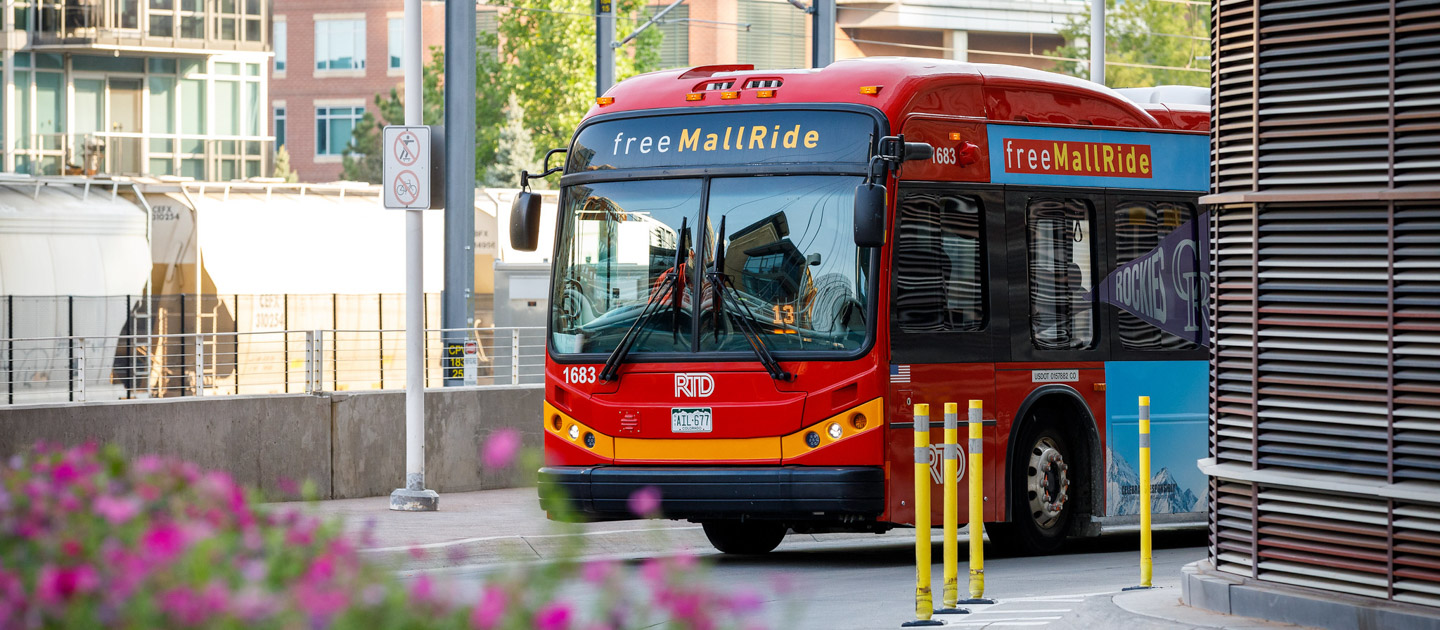 Free MallRide
There's so much to see and do downtown!
RTD's Free MallRide connects you to the sights and sounds of downtown Denver. MallRide buses operate along the 16th Street Mall providing access to great restaurants, shops, theatres, galleries, tourist attractions, and businesses. All rides are free, just hop on board!
16th Street Free MallRide Buses
The 16th Street Free MallRide vehicles operate with new electric buses. The 2018 vehicles are powered by battery and are fully electric, and have three doors, 18 seats, two wheelchair spaces, and can hold a maximum of 88 passengers and are air-conditioned!
The 36 new buses replaced the older fleet that is approximately 17 years old and have more than 200,000 miles each. The 16th Street Mall is approximately 1 mile long – that's a lot of trips up and down the mall!
Mallride Detour Extends to Civic Center Station
The below map outlines where the MallRide will operate beginning Sunday, February 26. In April 2022, RTD began detouring its Free MallRide service around construction associated with Denver's large-scale reconstruction of the 16th Street Mall. Construction is taking place in phases, during which time Free MallRide vehicles are operating on 15th and 17th streets to ensure RTD can continue to provide Free MallRide service to the area. Sign up for RTD Service Alerts for the latest updates, and click here to learn more about Denver's 16th Street Mall Project.
New Look, Same Free Service
Schedule
Traveling from one end of Denver's bustling 16th Street Mall to the other, the Free MallRide runs seven days a week between Civic Center Station and Union Station.