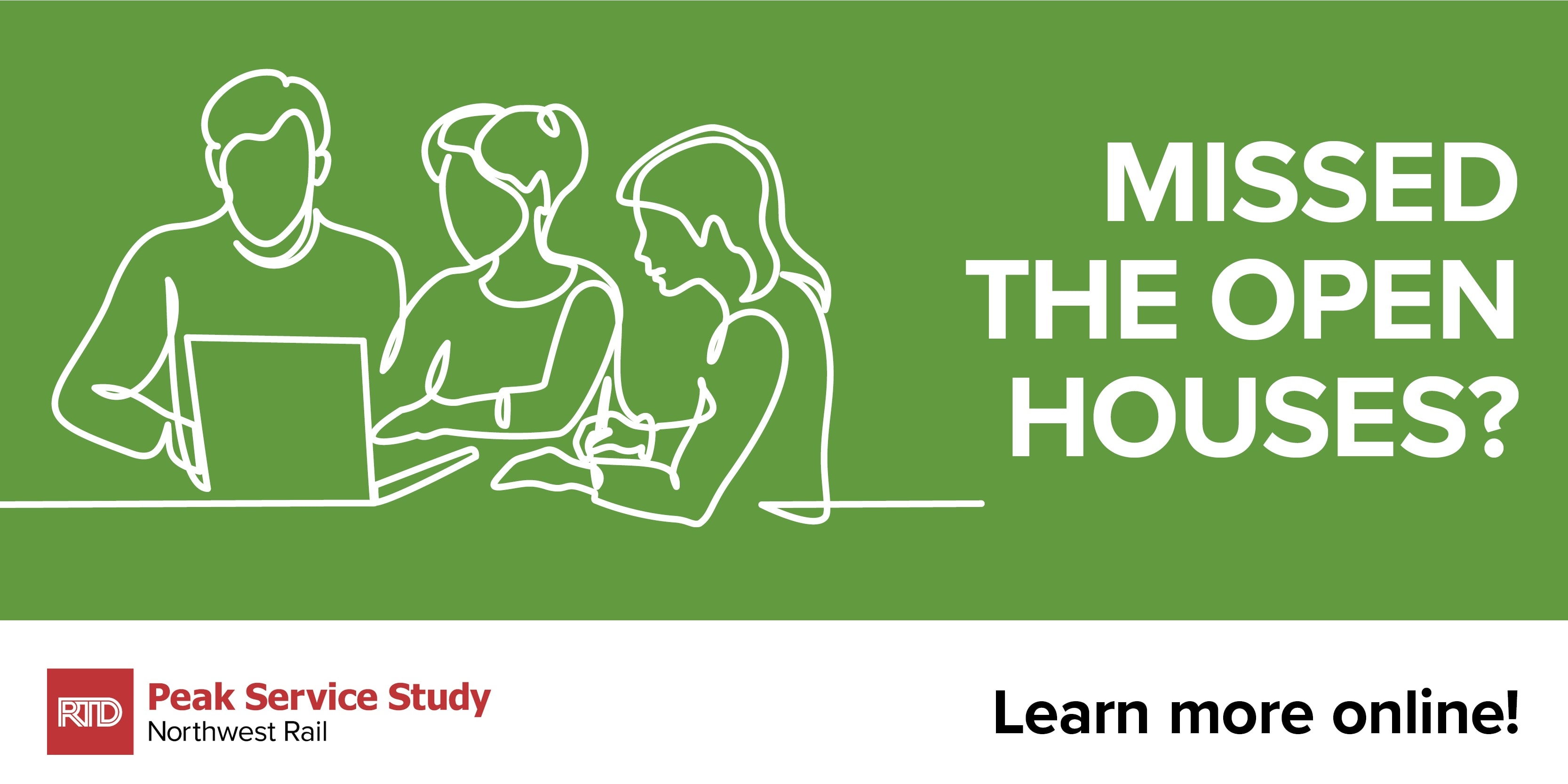 RTD just hosted another round of two public open houses that provided new information about the Northwest Rail Peak Service Study, including siding locations, ongoing community partnerships, and benefits and impacts for the proposed commuter rail between Longmont and Denver.
Couldn't make the open houses? There is still an opportunity to learn more and provide input!
Access the self-guided online meeting at https://NorthwestRailPeakServiceStudyOnlineMeeting.com anytime now until Dec. 8, 2023. The same information from the open houses is presented at this link and there is the opportunity to provide feedback and submit questions. The self-guided online meeting will also be available in Spanish. 
For further information, visit the Study website, call 720.881.0778 or e-mail [email protected].
Thank you and we look forward to your participation!