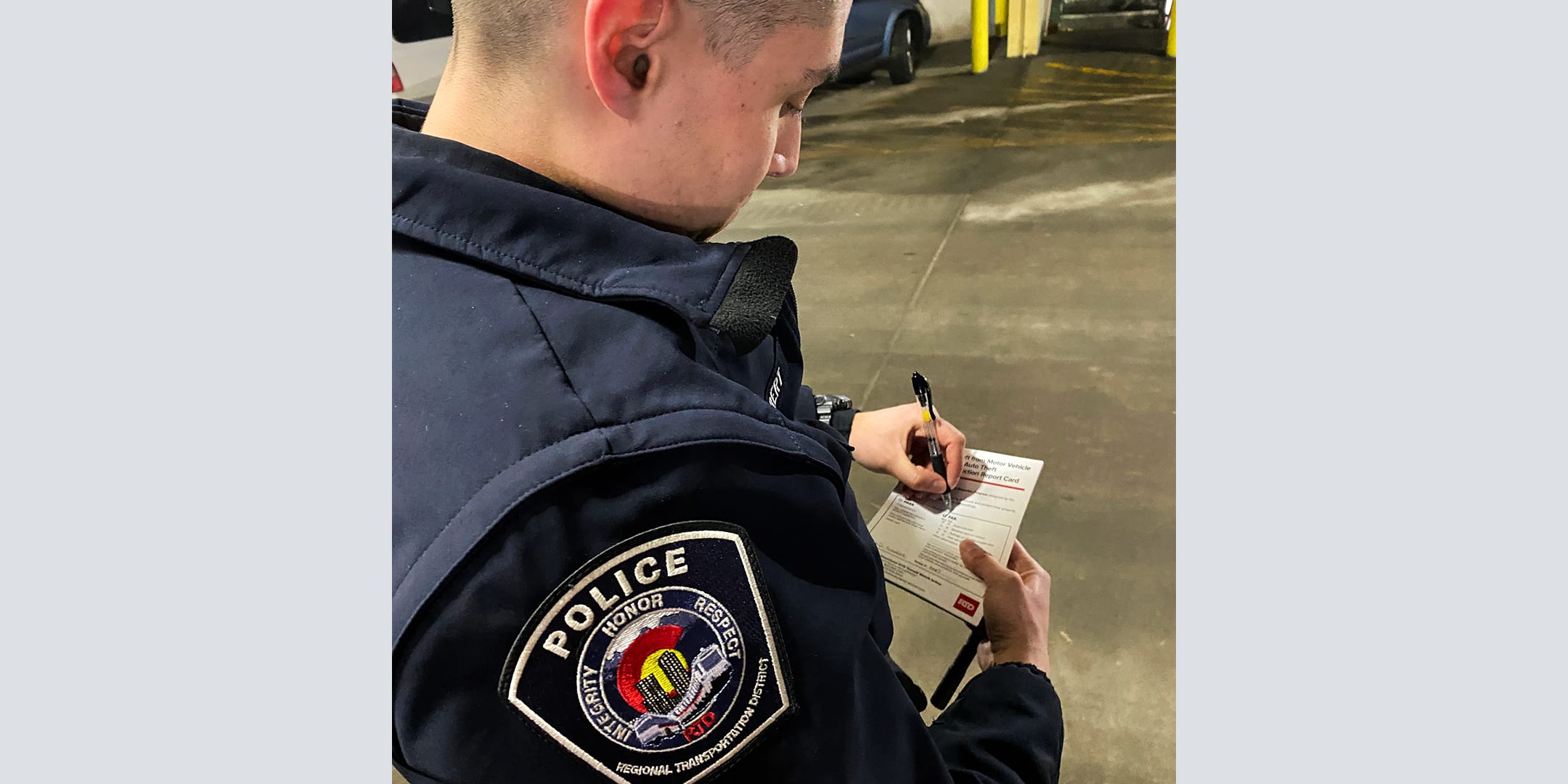 Announcement
Transit Police
RTD implements changes at Table Mesa Park-n-Ride to improve safety
In collaboration with Boulder Police, RTD Transit Police continues to implement several changes to the parking garage at the Table Mesa Park-n-Ride to reduce criminal activity. RTD has installed new security cameras to monitor the parking garage structure. Signs also alert customers that the garage is actively monitored by the cameras.
Customers who are parking for more than 24 hours are encouraged to park on the top two levels of the garage in a new long-term parking area. The new cameras and long-term parking area are in addition to frequent patrols from Boulder Police Department and RTD Transit Police. During patrols, Transit Police conduct vehicle checks and leave "auto theft reduction report cards" on customer vehicles. Designed by RTD, the cards help educate customers on ways to deter crimes of opportunity by offering tips on ways they can reduce the likelihood of a break-in.
At RTD, safety is paramount. Customers using any Park-n-Ride facility are encouraged to lock their vehicles, put packages out of sight and take valuables with them. Available for free on the App Store and Google Play Store, the Transit Watch app is a discreet and anonymous way for customers to report unsafe behaviors or conditions in parking lots, train stations, bus stops and RTD vehicles.