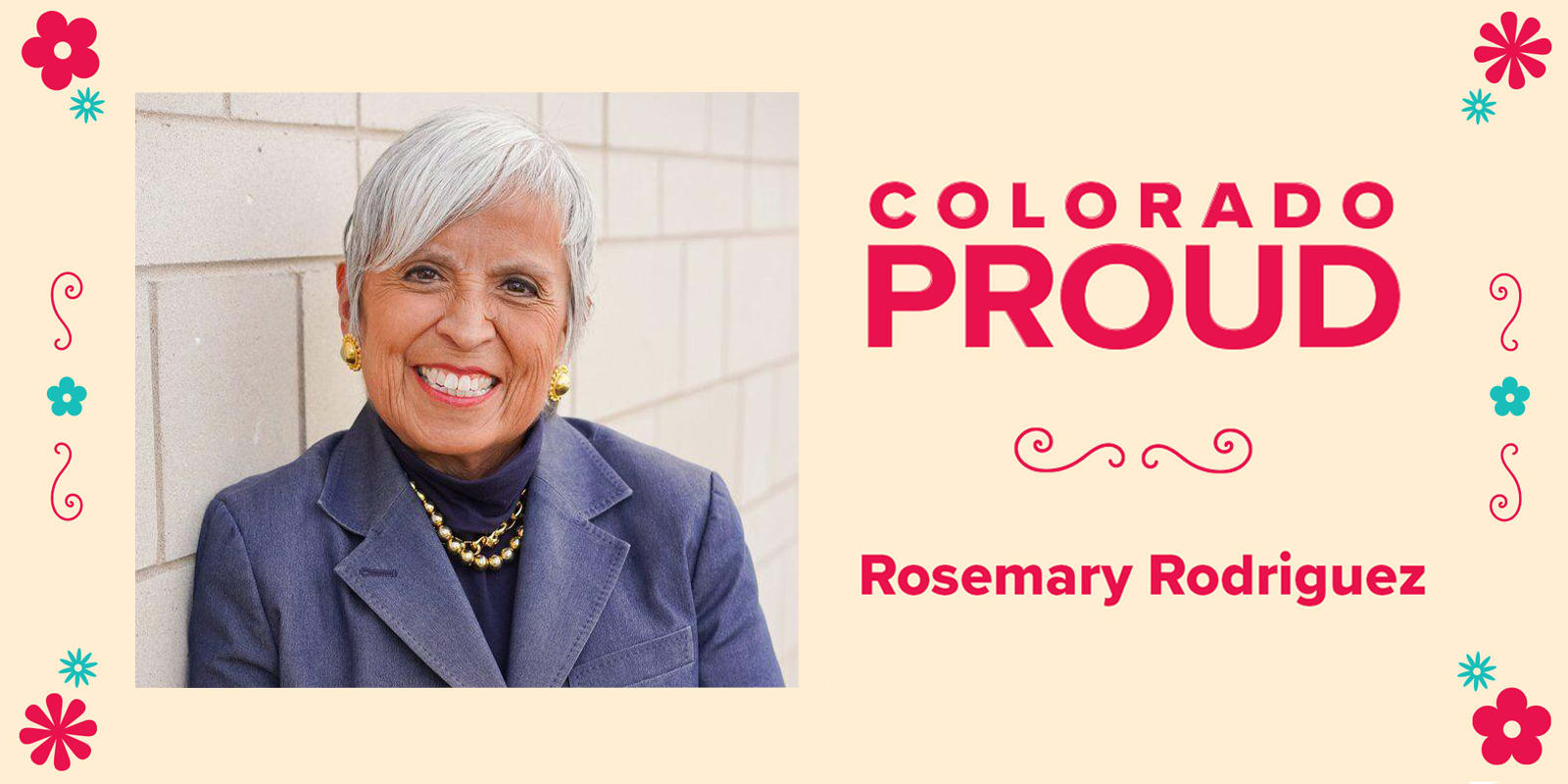 Colorado Proud: Honoring Latina leader and lifelong public servant Rosemary Rodriguez
During Hispanic Heritage Month, celebrated from Sept. 15 to Oct. 15, RTD recognizes contributions by Hispanic Americans, Latinos, Latinas and Latinx-identifying people to our culture and society. Hispanic Americans are the largest minority group in the United States today, and generations of Hispanic Americans have consistently helped make our country strong and prosperous.
RTD salutes Rosemary Rodriguez, a longtime RTD customer and Colorado Latina leader who continues to make a positive impact through her dedication to community and civic service.
Rodriguez is a Colorado native who attended Metropolitan State College (now Metropolitan State University). She credits her parents with instilling in her a desire to embody the values of civic and community leadership by volunteering and working to make her community a better place.
Rodriguez worked in downtown Denver for many years and commuted daily by bus from her Westwood neighborhood. "RTD has been a personal partner to me as a commuter, and a service partner to me in elected office. It was a great community response when RTD began bus service from Westwood. I am proud of our transit system and grateful for the drivers and passengers I met along the way," Rodriguez said.
Among the many accolades she has received for her work, Rodriguez was recently chosen to receive the Colorado Women's Chamber of Commerce Top 25 Legacy Award for 2023. The state of Colorado honored Rodriguez with the Governor's Citizenship Medal in 2020, recognizing her commitment to public and community service.
Rodriguez was appointed by President George W. Bush to the United States Election Assistance commission in 2007 and by Mayor Wellington E. Webb in 1997 to serve as Denver's clerk and recorder, a position she held through 2002.
Rodriguez served as the state director for U.S. Senator Michael Bennet and as a Denver Public School Board of Education member. She also served as a commissioner on the U.S. Election Assistance Commission and chaired the 2001 Colorado Reapportionment Commission, a constitutional body responsible for redrawing legislative districts after the 2000 Census.
A true servant leader, Rodriguez is currently the executive director of Together We Count, an effort she founded to increase participation by Colorado's hard-to-count communities in the national census. She also serves as an elected community representative to the Gates Family Foundation board of trustees.
Rodriguez is a founder and organizes Cafecito, a coffee group and list-serve of over 800 Latina professional women which has been gathering since 1991.