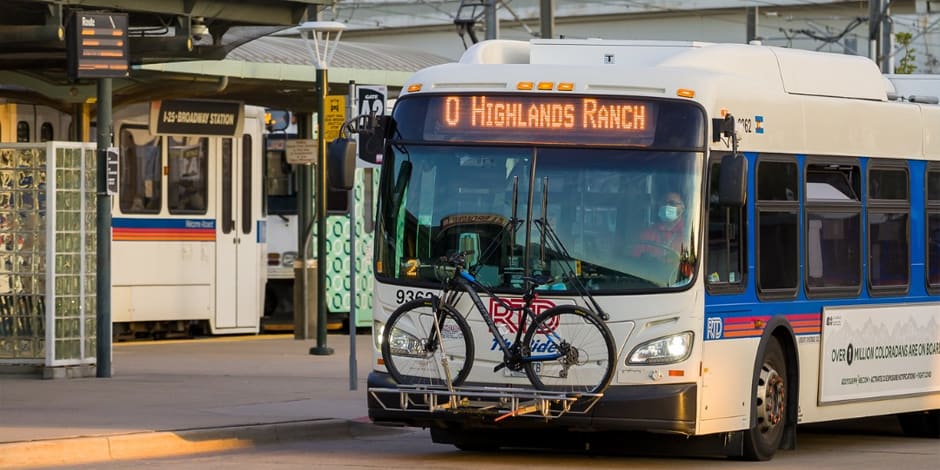 RTD offers parking options during Denver's travel and safety improvements project near I-25•Broadway Station
The Denver Department of Transportation and Infrastructure (DOTI) is making travel and safety improvements near RTD's I-25•Broadway Station. The work, which includes building an elevated southbound on-ramp to I-25 from Broadway to ease vehicle congestion and enhance safety, will also include improved access to the I-25•Broadway Station.
RTD reminds customers that parking for bus and light rail service is provided at three parking lots around the I-25•Broadway Station: the south lot (Kentucky Street entrance), north lot (Ohio Street entrance) and a temporary RTD parking lot (accessible from Broadway north of Ohio Street or south of Exposition Avenue).
Parking lots west of Broadway between Exposition and Center avenues are privately owned and require authorized parking permits. Unauthorized vehicles will be towed at the owner's expense. Visit sobroi25.com for more information.