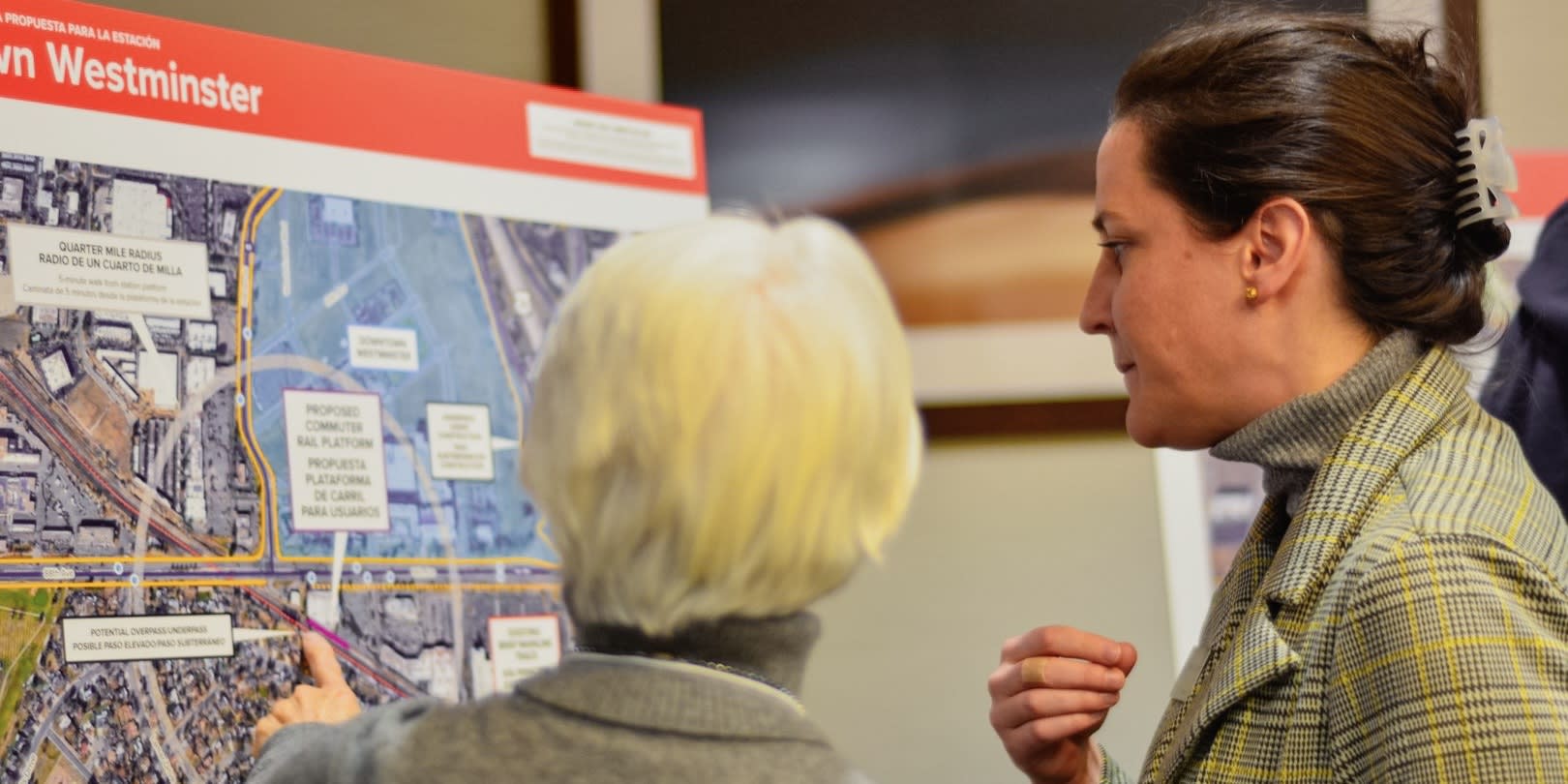 RTD to Host Second Round of Public Open Houses and Online Meeting for Northwest Rail Peak Service Study
RTD is hosting two public open houses that will provide new information about the Northwest Rail Peak Service Study. This second round of in-person public open houses will offer opportunities to learn about siding locations, community benefits and impacts for the proposed commuter rail between Longmont and Denver.
The first open house will be held Wednesday, Nov. 8, at the Civic Center in Longmont (350 Kimbark St., Longmont, CO, 80501). The second open house will be held Thursday, Nov. 9 at the Broomfield Community Center, Lakeshore Room, first floor (280 Spader Way, Broomfield, CO 80020). Both open house events will take place between 5 p.m. and 7 p.m. and provide the same information.
Community members who are unable to attend one of the open houses can access the self-guided online meeting at https://NorthwestRailPeakServiceStudyOnlineMeeting.com anytime between Nov. 8 and Dec. 8, 2023. The same information from the open houses will be presented with the opportunity to provide feedback and submit questions. The self-guided online meeting will also be available in Spanish.
"While we have faced challenges making the Northwest Rail a reality due to escalating costs and evolving train operation requirements and constraints, RTD is looking forward to showcasing progress on the study since we last engaged the public earlier this year," said RTD Study Manager Patrick Stanley. "We hope community members join the conversation to learn more and provide input at the open house or online meeting. Your input and comments help the study team evaluate the feasibility of providing peak commuter train service between Denver and Longmont and help us identify and address issues that will improve the project's design."
Study team members will be available to discuss details and answer questions at the in-person open houses. There will be a brief introductory presentation at 6 p.m. Spanish and American Sign Language interpretation will be provided at both open houses. "RTD remains committed to working with our regional partners to bring a rail solution to the northwest area," Stanley said.
For more information, contact the study team by filling out a comment on the study website, calling 720.881.0778 or e-mailing [email protected].