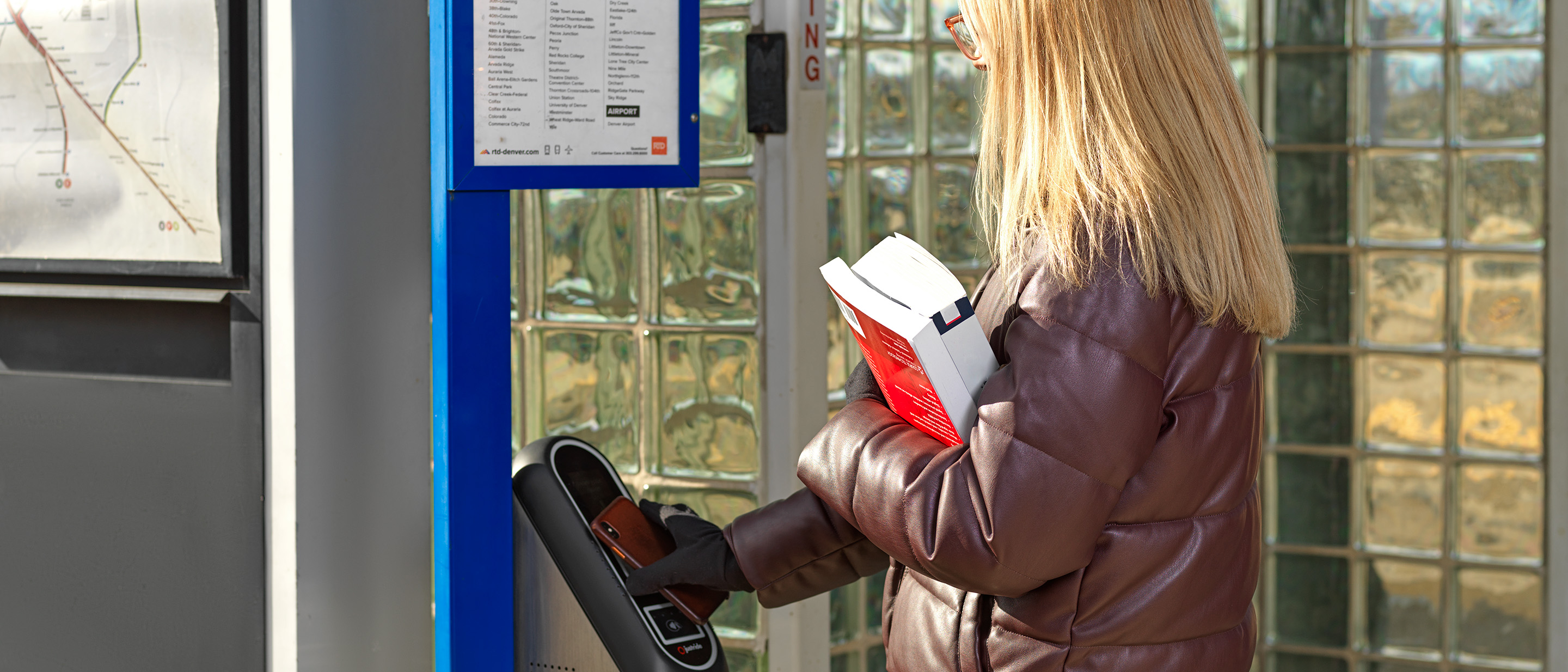 CollegePass
Affordable Transportation Option for Students
CollegePass for Students
Easy and Affordable
CollegePass offers several benefits to students including:
Reduced cost of parking and gas
Convenient transportation to school, work, and anywhere else.
Convenience
CollegePass utilizes a convenient electronic transit card technology that makes administration and riding RTD a breeze.
Airport Transportation
All trips to and from the airport are included with the CollegePass.
How CollegePass Works
All participating colleges receive free Local, Regional and Airport bus and rail service. CollegePass is not valid on special services including but not limited to Access‑a‑Ride, BroncosRide, BuffRide, Rockies service, RunRide, and SeniorRide.
Participating Schools
Anschutz Medical Campus
Community College of Denver
Metropolitan State University of Denver
University of Colorado Denver
Colorado School of Mines
Naropa University at Boulder
Rocky Mountain College of Art and Design
University of Colorado at Boulder
University of Denver
Escoffier Schools of Culinary Arts
CollegePass for Schools
Attractive and Affordable Solution to Parking
CollegePass also offers benefits to schools:
Recruitment and retention tool for schools
Saves on campus parking infrastructure and real estate cost
Get Started
Contact RTD today to see how to get your school started with CollegePass. If you are a school administrator or representative give us a call at 303-299-2132
Zero Fare for Youth
Youth 19 and under ride at no cost September '23 – August '24!
RTD is excited to welcome a future generation of transit users to experience all the benefits at no cost. Zero Fare for Youth is a one-year pilot program that aims to enhance the lives of RTD customers and communities by reducing transportation costs for families.
Learn More