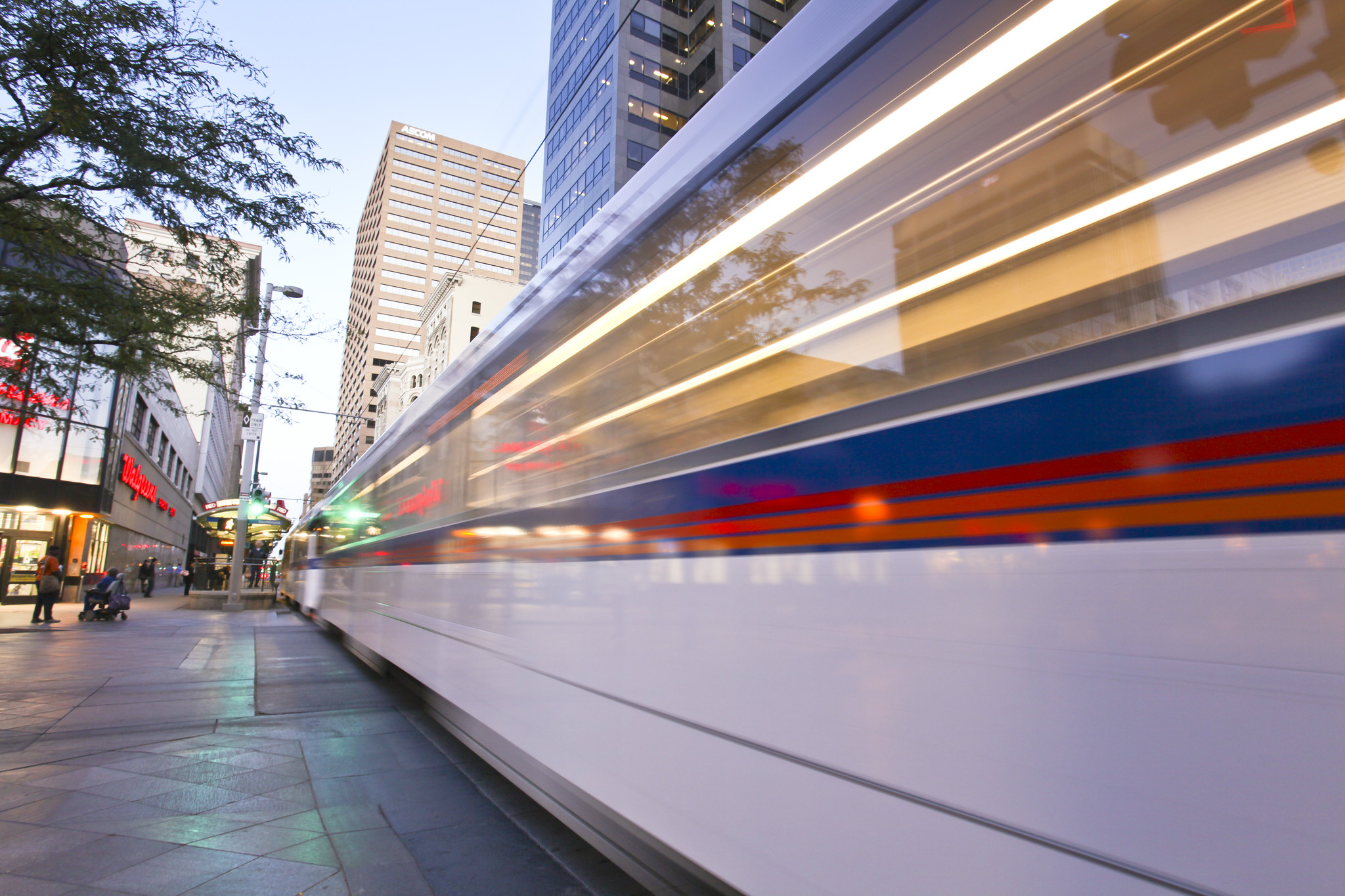 Welcome Aboard!
Whether you're looking to get to the work, school, the airport or just around town to see some of the sights, RTD can get you there! With 10 rail lines and over 100 bus routes serving the Denver Metro Region we aim to make lives better through connections.
RTD Makes It Easy
Plan
Whether you're visiting, new to the area or just new to riding transit, RTD makes it easy to figure out how to get to where you want to go. A great place to start is our Next Ride web app to view schedules and plan trips. You can also view vehicle locations in real time and see Service Alerts for up-to-minute details on any impacts to service.
Purchase
Once you've planned your trip, download the RTD MyRide app to purchase tickets and passes. You can also create an account to deposit funds and simply scan your MyRide barcode at validators to pay your fare. And with fare capping you'll never pay more than you should!You can also buy paper tickets and passes at rail stations, on board buses, at RTD Sales Outlets, online, and select King Soopers and Safeway stores.
Ride
Validate your fare ahead of boarding the train, or while boarding the bus, and hop on board!Check out our How to Ride video to get a quick overview of the above steps!
Zero Fare for Youth
Youth 19 and under ride at no cost September '23 – August '24! 
RTD is excited to welcome a future generation of transit users to experience all the benefits at no cost. Zero Fare for Youth is a one-year pilot program that aims to enhance the lives of RTD customers and communities by reducing transportation costs for families.
Learn More
Questions?
Call RTD's Customer Care team at 303-299-6000 and they'll help you with trip planning, fare purchasing, and more. You can also visit our contact page for a list of departments that can help with your specific needs. We look forward to having you on board!