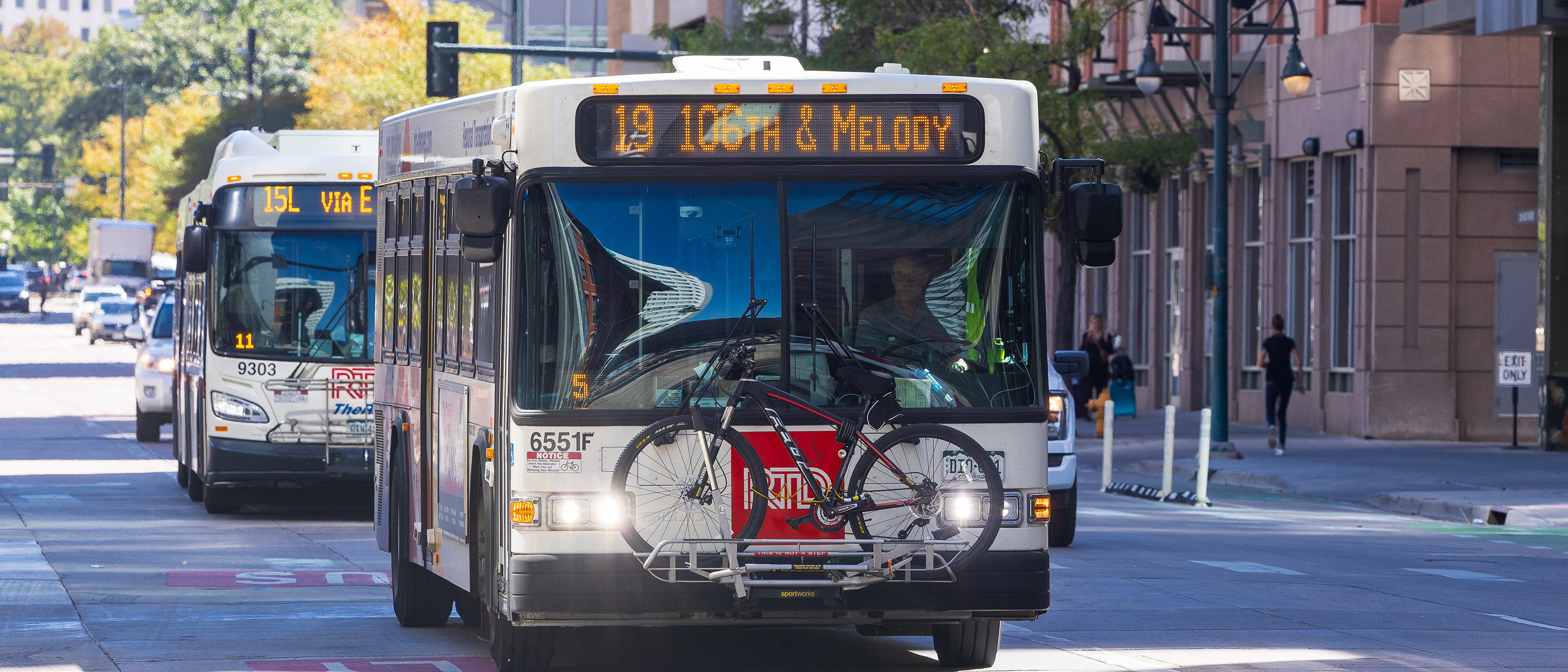 Take your bike for a ride. Whether you're riding for leisure or on a schedule, we'll connect you & your bike to all the places you want to go.
Select a page from the list below to learn more about riding RTD buses and rail with a bike or scooter.
If you need help, contact our Bike-n-Ride Program Coordinator, Lee Cryer here.
Safety Starts with You
Use hand signals to inform drivers and pedestrians of your movements.
Ride at a 90-degree angle when crossing train tracks.
Buses have blind spots. If you can't see the driver, the driver can't see you.
Always walk your bike through stations and on train platforms.
Never pass a bus on the right as they frequently pull over to pick up passengers.
Dismount your bike and wait for gates arms to fully rise before crossing train tracks.